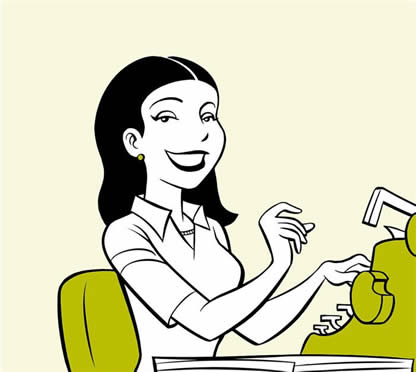 Articulate Wordsmithing
Wordcraft for clear, simple understanding.
Most people today encounter much more information communicated to them than people did in any prior era. This is why those aiming to achieve more through their marketing communications must strategically consider what to say, how to say it, who to say it to, by what channels, and how often. All that and more.
Q: Is it true that the pen can be mightier than the sword?
Q: When a key message goes misunderstood, how costly can that be?
Q: If content is king, then how much content is good for business; how often?
every word well chosen
eloquent use of plain English
To satisfy both marketer and market, effective business communications must be clear, concise, correct, and compelling. Marketing communications must also be timely, targeted, poignant, and persuasive. This is why an Articulate wordsmith can be a great ally, quickly developing a sharp understanding of the situation, then eloquently using plain English to communicate the message meaningfully to the market.
bright minds, clear communication
Articulate editorial services reflect both aspects of the firm's motto: bright minds, clear communication. Bright minds first comprehend the situation in context, then how to facilitate through words a positive outcome for both the nominal communicator of the message and each intended recipient of that message. Once Articulate wordsmiths convey a sharp understanding of the message through expert wordcraft, clear communication results.
first: clear comprehension
Articulate Consultants draw upon specialist expertise to discern and to authenticate key concepts.
second: expert wordcraft
From astute understanding follows clear communication via words chosen well for the intended audience.
Articulate a custom shop
Whether crafting original documents from source material or rewriting provided drafts into reader-ready renditions, Articulate wordsmiths demonstrate exceptional wordcraft expertise focused on the outcome of effective clear communication.
Articulate editorial services include:
writing that really speaks to readers
editing that enhances the good in any document
proofing that ensures freedom from embarrassing oversights

.
from first draft to final cut-and-polish
Articulate wordsmiths provide writing editing, and proofing services for:
reports
ad copy
newsletters
case studies
business plans
marketing plans
blogs and web pages
scripts for broadcast ads
instructional and how-to manuals
informative and persuasive articles
various other important documents

.
Need a book editor? Articulate Consultants helps authors toward marketable manuscripts.
Need a speech writer or public-speaking coach? Call upon Articulate wordsmiths' award-winning expertise in public speaking.
proven trustworthy
On every wordcraft project – promotional or persuasive, instructional or informative – Articulate wordsmiths aim to serve both the intended reader and the credited writer:
ensuring consistently correct spelling, grammar, punctuation, and formatting
excising or replacing needless words, sentences, paragraphs, or sections
rearranging words, sentences, paragraphs, or sections to improve flow
preserving the authenticity of the author's authorship
making complex ideas easier to understand.
not like the others - since 1996
How Articulate Consultants differ from others who make similar claims:
Articulate does not mess with the message, rather focusing on communicating it effectively to the intended audience.
Three minds are brighter than one. As appropriate, Articulate uses a three-person

wordcraft team

: a draft writer, a senior editor, and a sharp-eyed proofer.
Each member of Articulate's wordcraft team separately

applies objective standards,

using a proprietary 33-point editorial quality-assurance checklist to ensure reliably clear, effective reading

.
expert wordsmiths ready to serve
An Articulate wordsmith writes or performs cut-and-polish work only when he or she gets it. Articulate wordsmiths know how to help any readership get it. For clear, compelling communication in plain English, connect with an Articulate wordsmith. Request a free discovery session by clicking the link below.
home |
call 250 383-5040

Discovery Session
I want to book a FREE discovery session to explore how Articulate Consultants can help me to meet my business communications challenges.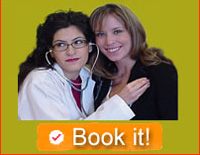 serving Canada and the USA
from Victoria, British Columbia, Canada
When the clock on the wall of Articulate Consultants says 12:00 noon, then clocks in Los Angeles, California also say 12:00 noon.
© Glenn R. Harrington / Articulate Consultants Inc.